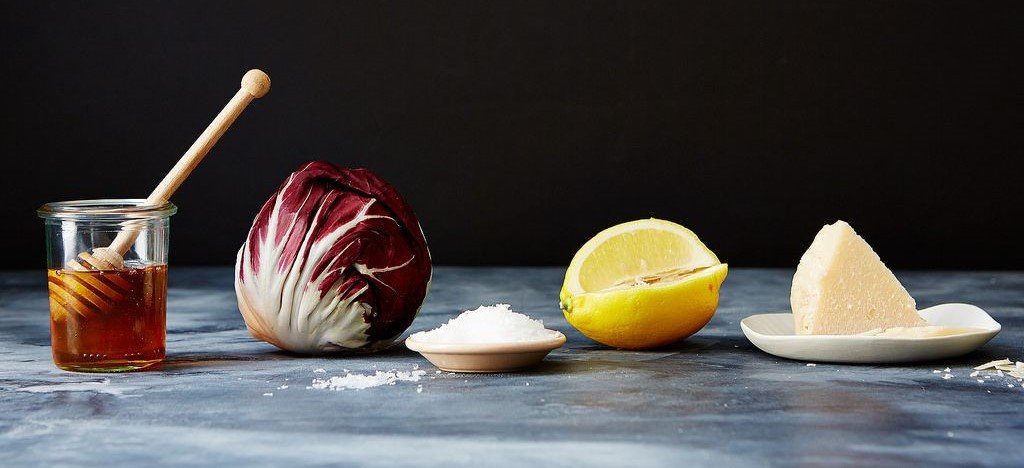 Have you ever really focused in on how to taste and balance flavors in food? Drawing ideas from the ingenious "Salt, Fat, Acid, Heat" by Samin Nosrat and the cook's best friend "The Flavor Bible" we will experiment to gain a better understanding of how we use the 5 tastes to our culinary advantage. This class will work like a "choose your own adventure" book. As a bonus, we'll finish by "flavor tripping" with miracle berries that turn sour foods sweet!


We will do a series of experiments to help you understand the difference between taste and flavor, and to really hone in on each of the five tastes, and how each of them interact with each other. You will try each individually, then combine some, and try them in different amounts.


For practical experience, we will have a variety of ingredients available for you to choose from, and with chef's input and some of your own experimentation, you will make a salad containing ingredients with each of the five tastes. If done successfully, you'll end up with something really delicious. For the main course, we will make a pesto, incorporating each of the five tastes as well, and serve it over pasta.


To finish, we're going to "flavor trip" by eating miracle berries then tasting a variety of sour and bitter foods and drinks, and you'll be amazed at how they taste. It's really fun.


Menu:
3 "Choose Your Own Adventure" Courses
Salad w/ Five Tastes & Vinaigrette
Pasta w/ Fresh Pesto
Fruits & Other Goodies for "Flavor Tripping" Dessert
Activities:
Blindfold Taste Test
How Flavors Interact Taste Experiment
Flavor Tripping
Skills:
Flavor Dynamics
Balancing
Vinaigrettes
Pesto Making
Mortar & Pestle

7-Day Cancellation Policy. Call for Same Day Scheduling.


Chef Instructor: Timothy Kirk

Chef Tim is a Cincinnati native, and a born roamer. He has lived in a few places around the US and lived in Asia for 5 years as a teacher. While there he traveled as much as possible, and every time he traveled, his goal was to study the cuisines and cultures of the regions he visited. He has taken more than 40 cooking classes throughout China, Japan, Korea, Thailand, India, Philippines and more. He learned the authentic flavors and techniques, and now he is bringing them back home to share the secrets with you. He has worked in some excellent restaurants. In Denver, he was part of the team that won Q House Modern Chinese the title of "Best Restaurant Denver 2018" in their first year. Although Asian cuisines are his specialty, his knowledge and skills of world cuisines is extensive.

Our recipes use common ingredients that may or may not be specified in the menu, including various fruits and vegetables, nuts, meats, spices, wheat flours, etc. If you have a food allergy or dietary restriction we should be aware of, please call or email before attending the class. We may or may not be able to accommodate.